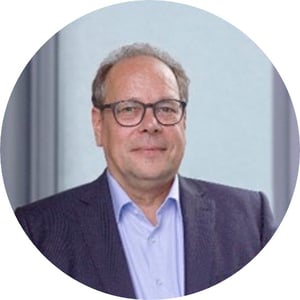 Applying rich experience and knowledge to improve the business impact of Intellectual Property based on strong IP strategies combined with operational excellence
Burkhard Josuhn-Kadner
Senior Manager, Dennemeyer Consulting
Burkhard Josuhn-Kadner is a member of the Dennemeyer Consulting team located in Munich.
He managed large industrial IP portfolios and led global IP, technology and engineering teams as Executive.
Burkhard holds a Masters degree in Mechanical Engineering with a minor in Engineering for Power from the Ruhr-University Bochum and postgraduate degrees as Patent Referent and Patent Engineer.
Management of Intellectual Property, R&D and Technology

Building or transforming global IP functions and international teams

Operational excellence for IP functions

Optimization of IP strategies and portfolios incl. implementation
Professional experience
> 3 years of consulting clients for achievement of IP excellence

7 years of leading international IP functions and teams on Executive level

9 years managing very large global portfolios of industrial IP

8 years of experience as R&D and engineering manager

6 years as researcher in engineering for power technologies
Exemplary projects
Transformation of corporate IP teams into new companies

Execution of IP transactions related to M&A projects and divestments

IP portfolio management and related optimization projects

Definition of IP strategies and their execution

Patent and technology watch concepts, software selection and realization

Process optimization and ISO 9001 certification

Optimization of IP service provider portfolios