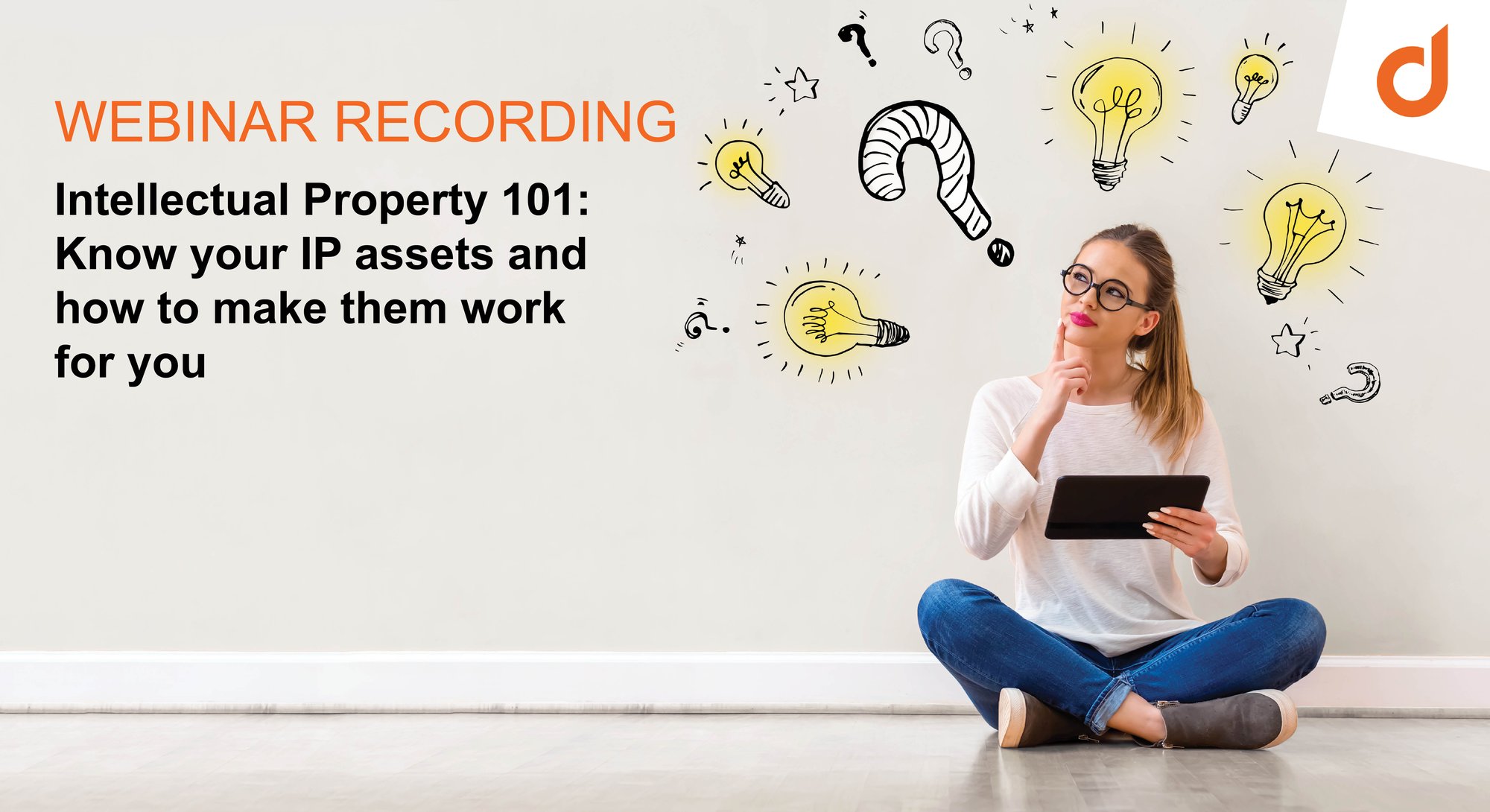 Complete the form
to view the recorded webinar.
Whether you are the owner of an established small business, launching a start-up, or an entrepreneur with several endeavors, intellectual property is a necessary part of your business strategy. But how do you go about protecting and managing your IP assets?
The different types of IP assets and what they are worth

How to choose a service provider as a partner to manage your portfolio and ease administrative burden

Potential risks relating to the mismanagement of your IP assets

Q&A session
Yaël Sprauel is a member of the Dennemeyer Consulting team in Munich, Germany. With her background in IP law, Yaël has worked in the IP legal department of large CAC 40 companies in France and abroad. Yaël made the transition to IP strategy while working for a French investment fund dedicated to the monetization of patents. Today, she is a member of both Dennemeyer IP Consulting and the commercial team of Dennemeyer France. Yaël holds an International MBA from the Sorbonne Business School.

Yaël can be contacted via LinkedIn.
Peter Erd

ö

dy
Peter Erdödy is the Global Head at Dennemeyer Octimine, located in Munich. He is heading the strategic development of Octimine and has been driving the product vision for more than 3 years, previously as the Product Manager. Peter focuses on the digital transformation of IP in innovation and on modern approaches, such as different fields and applications of AI to overcome these challenges.
Before joining Octimine, Peter studied Entrepreneurship, Data Science and AI at the University of St. Gallen, Switzerland, finished his Master's degree in Quantitative Finance at Lancaster University, UK, and his Bachelor's degree in Physics at the Ludwig-Maximilian-University of Munich, Germany.
Peter can be contacted via LinkedIn.