Patent Renewals Service
Feeling pressure to keep up with your company's patent maintenance fees?
We can help. Dennemeyer's Patent Renewals Service removes the difficulty and unpredictability of handling patent maintenance fees while protecting the assets that form the core of your company, helping you maximize its value.
Flat and transparent costs

Easy 4-step renewal process

Fast & secure data transfer

Free online portal access
WHY DENNEMEYER?
Benefit from our

preferential rates
By partnering with Dennemeyer to pay your patent maintenance fees, your organization gains access to our global reach, outstanding economies of scale, preferential rates, optimized workflows, and the full bandwidth of support that only a full-service provider can offer.
Fast & secure data transfer
Fast & secure data transfer
Flat and transparent costs
Flat and transparent costs
HOW TO RENEW A PATENT
Dennemeyer Manages your Patent Renewals

in four

easy steps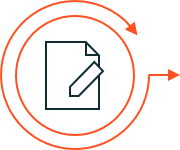 1. Renewal Notice is sent out
A list of upcoming renewals, due dates and estimated fees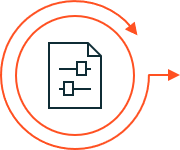 2. Client instructions received
Client replies to the Action Notice with instructions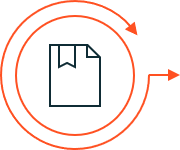 3. Invoice is sent out to client
Invoice is sent out to clients for cases to be paid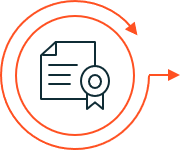 4. Payment of the renewal is performed
Official receipt is available to clients once received
CORE FEATURES
Streamline the
process
We act as a single gateway to all PTOs

Trusted, audited, global agent network

Flat service fee that includes all maintenance services and data entries

Automatic renewal date calculation and regular country law updates

Seamless transfer of client data from any source

Complimentary, secure around-the-clock online access to our web-based Portfolio Management App
Electronic data health checks of patent data


Electronic receipts and reports
Gain access to our Patent Portfolio Management App
FOR BUSINESSES
Implement trusted
patent renewal
payments

Flat & transparent costs
Competitive, flat service fees including data entry, maintenance & plausibility checks. Reporting & portal access with transparent portfolio management & cost forecasts available on the App.

Fast & secure data transfer
Numerous interfaces with IP docketing systems enable a fast and secure data transfer from almost any source with plausibility checks performed to ensure data accuracy.

Free portal access
Review your patent portfolio, perform searches, obtain cost estimates & create custom reports using our Portfolio Management App. Payment instructions can be entered easily & are sent directly to professionals.
IP Management System
Combine Dennemeyer's Patent Renewals service with our IP management software DIAMS iQ and benefit from our full range of capabilities. Never worry about your patent renewals again! DIAMS iQ can be easily customized or scaled to meet any organization's unique needs.