How AI will shape the future of IP management
This panel discussion will feature leading experts from the IP industry and academia to discuss the impact of AI in the short, medium and long-term future:
We all use AI technologies in our everyday lives without even realizing it. Think of the spam folder in your email account, the last Google search you did, or activating the assisted driving software in your TESLA on your way to work.

In the same way, AI is making its way into the work lives of IP managers, analysts, engineers and patent attorneys. AI technologies are being used across the IP industry value chain, including patent drafting and machine translation, patent and trademark searches, IP analytics, patent valuation, and data processing for your IP management software.

AI will reshape the IP industry more than any other technology in the coming decades, IP managers need to understand its potential and limitations.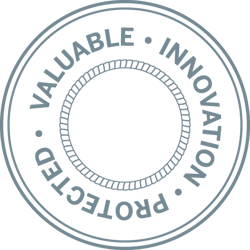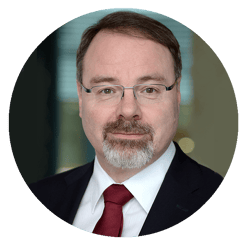 SPEAKER
Prof.

Dietmar Harhoff

, Ph.D.
Dietmar Harhoff is Director at the Max Planck Institute for Innovation and Competition and Professor for Entrepreneurship and Innovation at the Ludwig-Maximilians-Universität (LMU) Munich.
His research focuses on innovation, entrepreneurship, intellectual property, and industrial economics. He is working intensively on research questions pertaining to the digital transformation. He has served in advisory functions to private and public organizations. From 2007 to 2019, he was Chairman of the Commission of Experts for Research and Innovation (EFI). In 2019, he was appointed chair of the Commission for the establishment of the German Federal Agency for Disruptive Innovation (SPRIND). He is now member of the SPRIND supervisory board. Dietmar Harhoff is elected member of the German Academy of Science and Engineering (acatech), the German National Academy of Sciences Leopoldina, and the Bavarian Academy of Sciences and Humanities (BAdW).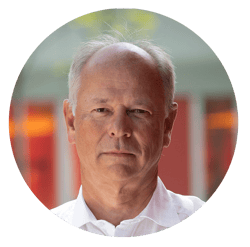 SPEAKER
Michael Gollwitzer
Michael Gollwitzer, Dipl. Kfm., has been head of the department of Intellectual Property Support of Siemens AG since 1998.
After studying business administration at the University of Passau in 1987, he joined Siemens in the order processing center of the mainframe production facility in Augsburg. Three years later, he moved to Siemens internal Logistics Consulting in Munich. In the period 1994 to 1998 he held various management positions in the Siemens Division Sound and Studio Technology in Vienna.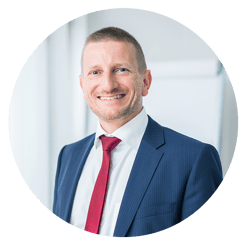 SPEAKER
Dr.

Robert Fichter
As the Managing Director of the IP law firm Dennemeyer & Associates, Dr. Robert Fichter is responsible for the establishment, strategic direction and management of all international branch offices of Dennemeyer & Associates.
Prior to joining Dennemeyer, Dr. Robert Fichter was a partner with a German patent law firm handling IP matters for local and international clients, including Fortune 500 companies. This position was preceded by employments as unit head for Intellectual Property software in a Finnish company and as IP specialist at 3M Espe. In these positions Dr. Robert Fichter gained considerable experience in innovation management as well.
Dr. Robert Fichter lectures frequently at universities, law schools and conferences about IP and business strategies and IP-related outsourcing matters.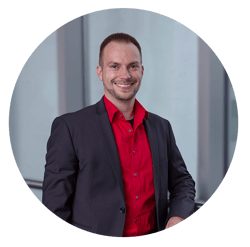 SPEAKER
Dr.

Alexander Kumpf
Dr. Alexander Kumpf started in November 2020 working at Octimine as a Data Scientist. He has a Bachelors degree in Mathematics with a minor in Economics and a Masters degree in Financial mathematics and actuarial sciences. His Ph.D. at Technical University of Munich focused on Data-driven Ensemble Visualization. Alexander has a deep knowledge in various programming languages and is interested in visualization of scientific data, correlation analysis and deep neural networks for data enhancement.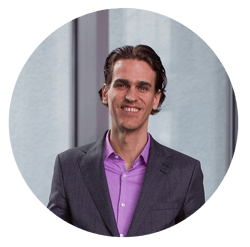 MODERATOR
Dr. Michael Natterer
Managing director of Dennemeyer Octimine and Managing Director Dennemeyer Innovation.
Dr. Michael Natterer co-founded Octimine Technologies and developed its core technology in 2015 together with Matthias Pötzl. His fields of interest are building businesses, product development, artificial intelligence, machine learning, patent data, analytics and statistics. After Octimine's acquisition by the Dennemeyer Group in October 2018, he continues to drive the company, but he also contributes to Dennemeyer's overall software strategy and products.