Panel Discussion & Networking
Thursday, 7 September 2023
A*STAR Infuse Theatre, Singapore
1 Fusionopolis Way, Level 14, Connexis South Tower, Singapore 138632
An associated event of IP Week @ SG 2023
Registration Closed
This event is over. Please visit our events page for upcoming events and webinars.
Intellectual Property plays a pivotal role in the success of startups
If you are passionate about startup ventures, driven by ambition as an entrepreneur, interested in investment opportunities, or simply enthusiastic about Intellectual Property (IP), this event is tailored for you.
This gathering presents a valuable networking opportunity where you can connect with like-minded professionals and delve deeper into the world of IP for Startups.

Organized jointly by the Licensing Executive Society Singapore, A*STAR and the Dennemeyer Group, this event aims to provide insights and practical advice tailored to startups. We will explore why startups should prioritize IP and how to strategically navigate the dynamic startup environment to maximize the value of IP.

Gain firsthand knowledge from our distinguished panel, comprising an accomplished investor, a successful Singapore startup, and experienced IP consultants, as they share their expertise and successes.
Don't miss out on this event where you can hear from the experts, expand your knowledge, forge meaningful connections, and gain valuable insights.
| | |
| --- | --- |
| 3:30 pm - 4:00 pm | Registration & Networking |
| 4:00 pm - 5:15 pm | Panel Discussion and Q&A |
| 5:15 pm - 6:00 pm | Refreshments & Networking |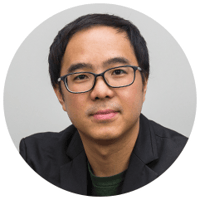 Anthony Chow is the CEO and co-founder of iglooco, a leading global access management technology company that creates smart locks, devices and enterprise software for homes, commercial properties and infrastructure.

After graduating from Stanford University, and while working for SingTel as a data scientist, Anthony was himself a busy Airbnb host. During this time, he experienced first-hand the frustrating inefficiencies that came with the physical key exchanges between host and guest. As such, he set out to solve what was a ubiquitous and important problem in the ever-expanding sharing economy. Anthony and his partners founded iglooco in 2015, and the company's vision for a world without keys has gone from strength to strength.

Since its launch, iglooco has grown to partner with 1,500 (and counting!) businesses globally, including Airbnb and Uber, and can be found in major retailers, including Walmart, Lowes, and Harvey Norman. The company's laser focus on user experience has garnered its prestigious awards, including the CES Asia Innovation Honoree Award, the Red Dot Design Award, and the iF Design Award.

Anthony's love for tinkering with technology continues today; you'll find him relishing the occasional data science problem - or going for long evening runs along Singapore's beaches.

Today, iglooco has regional offices in seven countries across the globe, including Singapore, London and Austin, and has been featured in Forbes and The Wall Street Journal.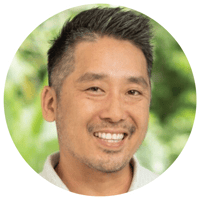 Jon Sugihara is the Managing Director & Partner at BCG X Singapore. He is a serial entrepreneur and executive with an extensive track record of successfully building and exiting companies in both US and Asia. He has built 12 companies as a founder or member of the executive team of which 80% have successfully exited.

During his tenure at BCG, Jon has built new businesses for clients including digital banking, loyalty platform, auto financing and purchasing, carbon measurement, and commodities marketplace. His expertise also extends to boosting consumer goods conversion funnels to acquire new customers and implementing sales force enablement strategies for industrial goods company to optimize and scale the procurement process.

Prior to joining BCG, Jon was the Head of Strategic Partnerships at Google's Next Billion Users division, where he identified new product opportunities in emerging markets. At RedMart, he was the Chief Product Officer and launched the marketplace that grew to contribute a significant portion of the company's revenue. He managed over 35 products from consumer applications to warehouse and delivery logistics applications.

Jon was also the Founder and CEO of Perx, Singapore's largest mobile loyalty company with renowned clients such as American Express, EZ-Link, and Sephora.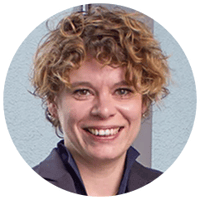 Dr. Cornelia Peuser is a Manager in the Dennemeyer Consulting team, located in Munich. Being an Innovation Economist by trade, she specializes in putting a price tag on your IP with Dennemeyer's proven approach to IP Valuation. Furthermore, she focuses her attention on the enablement of IP professionals as well as newcomers to the field.

Cornelia holds a Ph.D. in Innovation Economics from Abertay University in Dundee, Scotland, as well as an Economics Master's and a Bachelor's degree from the University of Hamburg, Germany. She has longstanding experience in UK higher education and has been with Dennemeyer Consulting for over five years.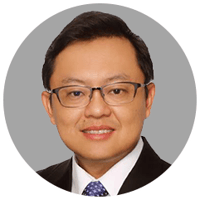 Lionel Tan is the President of LES Singapore, a non-profit organization for professionals engaged in the business of technology transfer, Intellectual Property, internal asset management and licensing.
Lionel is also a Partner in the law firm of Rajah & Tann Singapore LLP.  He has been in private practice for over 20 years and specializes in Technology Law and Intellectual Property. 
He has been involved in cases dealing with Internet defamation, Internet fraud, online security breaches, trade secrets and misappropriation of confidential information,  software implementation, and website development disputes. He also advises and represents clients on Intellectual Property matters.

Lionel graduated from the University of Hull, United Kingdom in 1992 with a Second Upper degree in Law.  He was awarded the Sweet & Maxwell Law Prize for that year. He pursued a postgraduate degree at the University of Oxford and was conferred a Bachelor of Civil Law.