Patent search made easy
Artificial intelligence meets patent data

Discover the world of innovation at high speed with 70% increased result quality compared to classic searches.
In a nutshell
Easy and fast full-text search based on any technical text or patent number

Combining the power of classic keyword search with modern methods supporting
AI-based context recognition of texts

Intelligent similarity index automatically ranks results by relevance

Interactive visualizations that give you deep insights into the patent landscape
using our state-of-the-art advanced analytics
Octimine Monitor


Discover trends as they evolve and stay ahead of the innovation curve with our comprehensive patent and technology monitoring software
Patent search & analytics at lightning speed
Octimine's search software is easy to use, even without professional knowledge or search experience.
Its intuitive full text search approach provides anyone interested in technological progress with thorough insights in no time.

IP teams of any size
Combining classic and AI-driven search methods for precise results and fast insights to be shared and worked on with anyone in your organization



R&D departments
Fast and easy integration of IP information all along your invention process helps you to focus on what really matters:
being innovative



Law Firms
Complete your services with insightful market researches, assist your clients in the invention process and reduce administrative time at once



Universities
In-depth market and technology insights at lightning speed via smart and easy-to-use searches and anlyses which also help you identify potential licensing partners


6 reasons to use Octimine
Prior art searches
Identify prior art quickly to e.g. analyze invention disclosures or for litigation purposes
Freedom to operate
Conduct or support freedom to operate and invalidity searches
Inspiration
Explore new technology trends and bring in your ideas for new inventions
Licensing
Identify potential licensing partners to make the most of your patent portfolio
Verification & risk reduction
Quickly perform quality checks on third party patent searches or on Boolean searches
Market research
Observe technology fields & applicants to keep track of the latest trends
Octimine supports you in any aspect of innovation

Innovation & Ideation
Explore new technology trends and bring in your ideas for new inventions

Observe technology fields & applicants to keep track of the latest trends

Streamline inventions based on existing patent landscape to increase patentability

Prosecution
Reduce risks when filing

Improve drafting quality through a better overview of the existing patent landscape

More efficient responses to patent offices





IP strategy
Identify potential new competitors or partners

Assess portfolios of players in the field using our advanced analytics

Detect trends in your technological field

Oppositions / litigations
How Octimine can enhance any patent search
AI-driven patent search
Find similar patents easily with contextual full text search
Simply enter a full-text technology description to retrieve the most similar patents

Start your search without worrying about keywords, operators or classifications

Get results in just one click

Use our built-in similarity ranking to identify the most relevant patents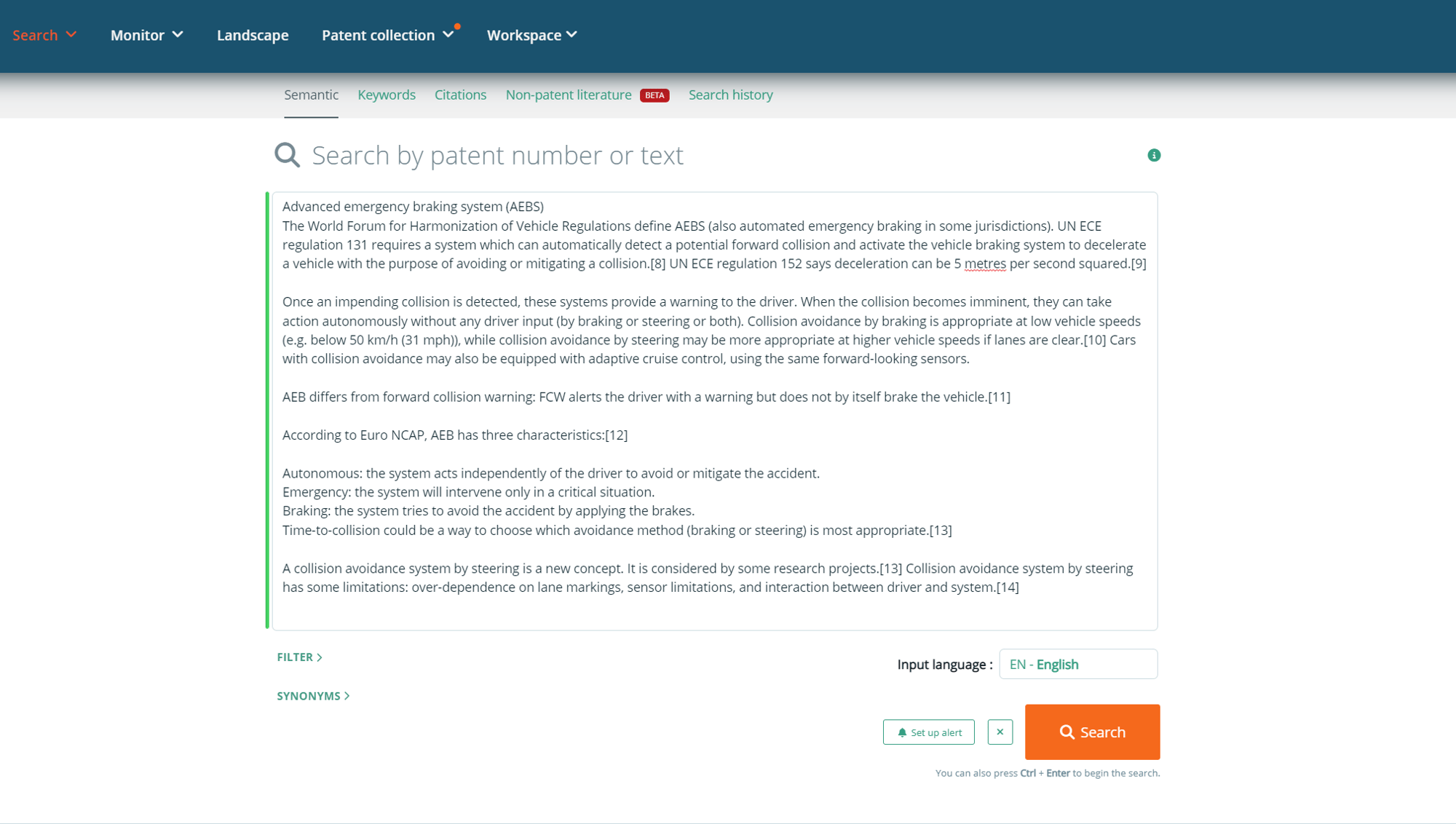 2 step AI-based search engine with easy full text search and automatic extraction of the context
Effortless refinement
Deep insights through interactive analytics visualizations
Understand the patent landscape in no time

Drill down on what is relevant to you with just one click

Rely on our sophisticated, research-backed patent indicators for your deeper analysis

Automatic report generation and chart exports for external report integration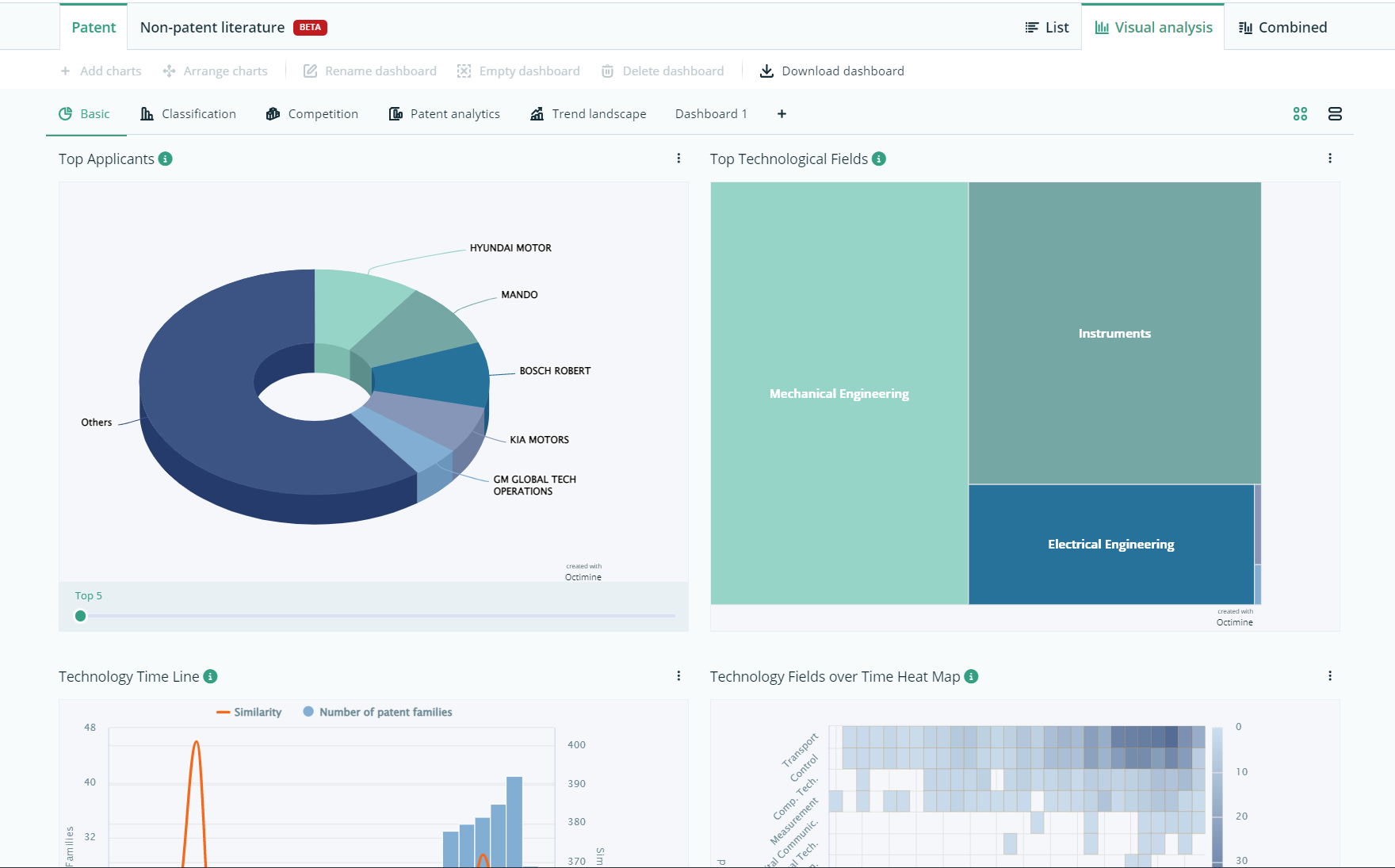 Detailed dashboards with custom layouts and useful instant insights


Complement methods
Fine-tune your results by using multiple search methods
Integrated Boolean search with classic result filtering

Full-text search of patent numbers or free texts with AI support

Analyze intersections of all used methods

Access all patent information, such as full text, bibliographic, images within Octimine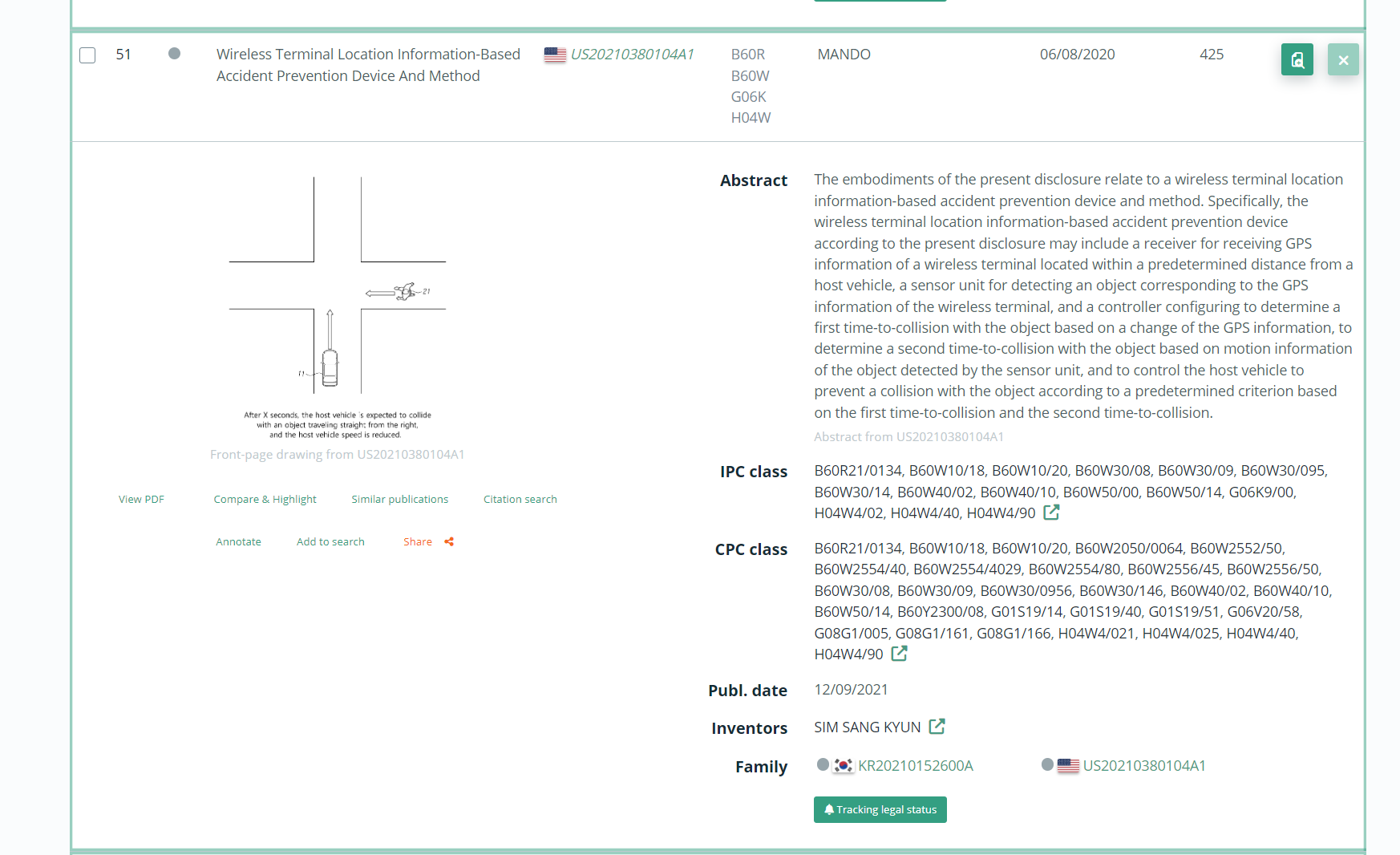 Convenient search result list with detail view and direct access to full public patent information


About Octimine
Dennemeyer Octimine is an innovative company in the field of IP analysis. Backed by an outstanding team of former Max Planck Institute and LMU Munich researchers, Octimine's solutions are cutting-edge in the field of text and patent analysis.
Octimine's in-house-developed semantic text analytics and Machine Learning methods enable customers to retrieve unique quality searches at record-breaking speed. In October 2018, the company was acquired by the Dennemeyer IP Group, one of the leading full-service providers in the IP industry.