Recorded WEBINAR
Driving Sustainability through Green Patents: Innovate, Differentiate, and Impact the Future
Submit the form to receive the recording of our engaging webinar session where we dived into the world of green patents and their immense potential for driving sustainability and innovation
LIVE WEBINAR was held on Thursday,
July 6 at 3:00 pm cet (8 am ct)
In this webinar, our expert product team unveiled our Green Patent Analysis feature, designed to help you unlock the hidden potential of your patent portfolio. Discover how this cutting-edge tool utilizes the OECD's environmental criteria to identify and leverage your green patents, propelling your company's sustainability initiatives to new heights.

Submit the form above and you will be redirected to the recorded version of our webinar.

The exclusive Green Patent analysis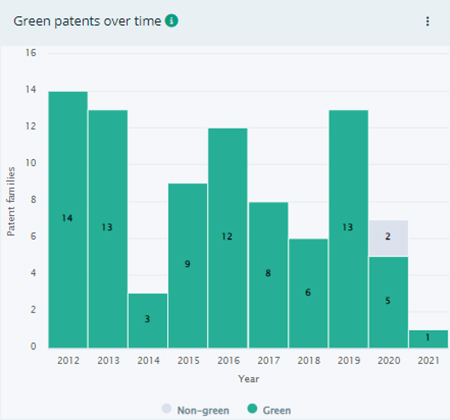 Exhibit your strong commitment and effortlessly monitor your advancements in sustainable innovation.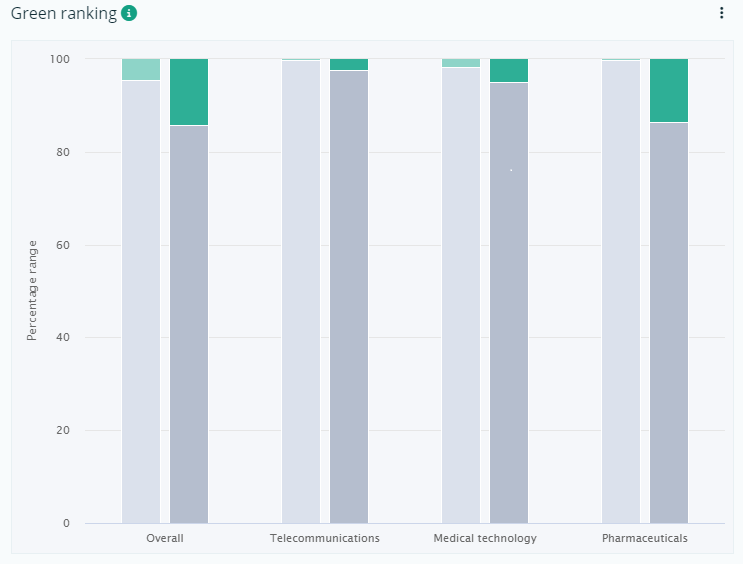 The Green Ranking will let you compare yourself to your competitors across industries.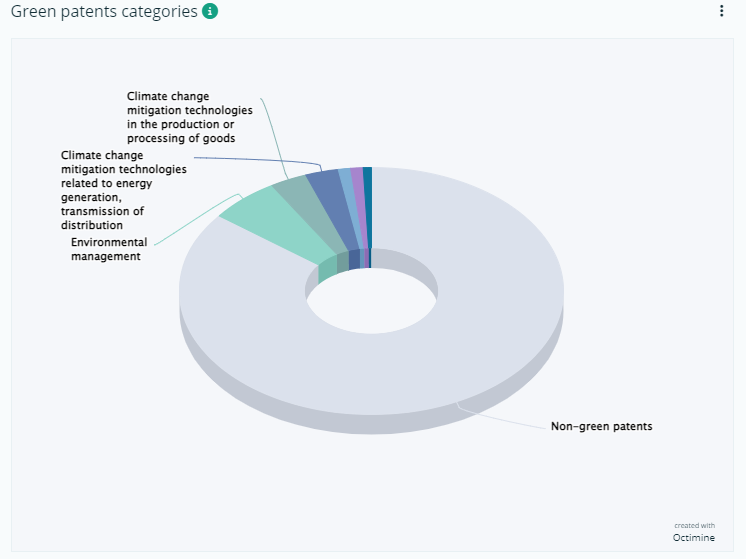 Found out how sustainable is your patent portfolio and dive deeper into the interactive sustainability categories.
Key highlights of the webinar include:
Understanding the Value of Green Patents
Gain insights into the significance of green patents and how they can position your company as a sustainability leader in the industry.
Unveiling the Green Patent Analysis Feature
Explore the capabilities and functionalities of our innovative tool that enables you to easily identify and maximize the potential of your green patents.
Realizing Sustainable Innovation
Learn how green patents can drive innovation, fostering the development of eco-friendly technologies and solutions across various sectors.
Case Studies and Success Stories
Hear firsthand accounts from industry leaders who have successfully leveraged green patents to transform their businesses and contribute to a more sustainable future.
Q&A and Expert Panel Discussion
Engage in a dynamic Q&A session where you can seek personalized insights and guidance on green patents and sustainable strategies.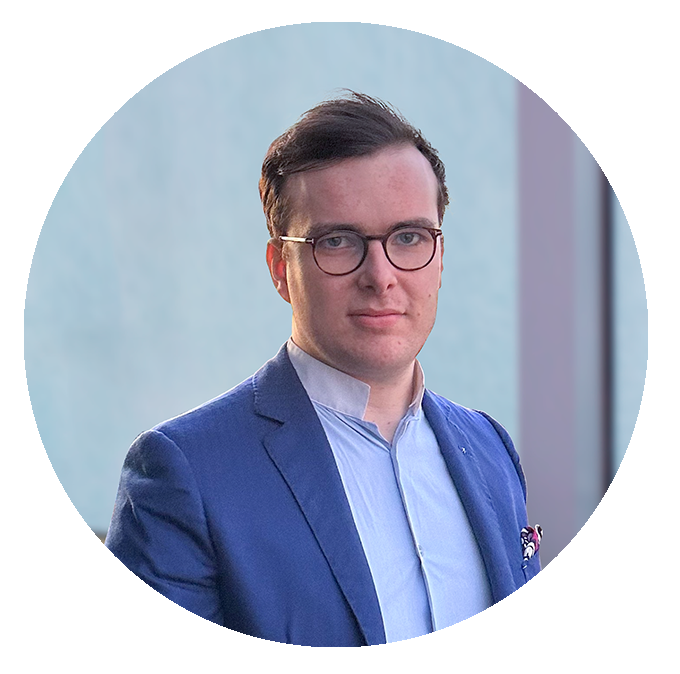 Ambroise Diaconu is a dynamic and innovative product manager at Dennemeyer, focusing on developing the next generation of web applications for the IP industry. With a background in entrepreneurship and experience in the Silicon Valley tech industry, Ambroise brings a unique perspective to product development. His passion for disruptive innovation led him to specialize in this field during his master's degree, and he then strengthened his expertise by creating his own mobile application aimed at "disrupting" the traditional publishing industry.

If you have any questions, please do not hesitate to contact Ambroise at the following address adiaconu@dennemeyer.com. You can also contact him via LinkedIn.
Davide Simonetto is Product Manager at Dennemeyer Octimine. As the product manager he really likes collaborating with our clients to identify how our products and services can address their needs. Before joining Octimine, Davide worked in management consulting prior to which he obtained his Master's degree in Management Engineering as well as an MBA.
If you have any questions, please contact Davide Simonetto at dsimonetto@dennemeyer.com.
You can also reach out to him via LinkedIn.