STUDY


The Future of IP

A mosaic of deep insights, informed by the extensive individual experience
of more than 50 experts coming from IP law practice, academia, government,
industry and IP offices worldwide.
AGENDA
The ground we cover with our study
'Intangibles are the new oil'
Smoke and mirrors: More does not mean better

IP is worth fighting for

Governments are picking up the scent of innovation
Innovation changes:
Can IP keep up?

If the system is not relevant to you - are you relevant to the system?

The end of the road for the international patent system?

New dawn: the IP regime



The future of IP management

IP awareness is growing… slowly

IP strategy: a rallying cry

A brave new world of outsourcing


The digital age is not coming – it has arrived

Who is the future IP manager?
WEBINAR BY DR. CORNELIA PEUSER
The Future of IP: Megatrends in times of upheaval
The coronavirus crisis as a catalyst for existing megatrends
How governments see IP framework as a relevant foundation for sustained innovation
The formula for successful digitalization
Professionalized IP management and how it drives outsourcing
International IP regime harmonization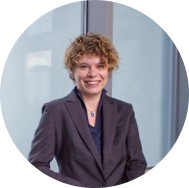 AUTHOR OF THE FUTURE OF IP STUDY
Dr. Cornelia Peuser
Is a member of the Dennemeyer Consulting team, located in Munich. She holds a Ph.D. in Innovation Economics from the University of Abertay Dundee, Scotland, a Master's degree in Social Economics, and a Bachelor's degree in Economics, both from the University of Hamburg.
If you have any questions, please contact Dr. Cornelia Peuser at cpeuser@dennemeyer.com.
You can also reach out to her via LinkedIn.
FURTHER READING
White paper: COVID-19

the digitalization of IP
Discover how the Coronavirus crisis has impacted the world of IP and the trends observable therein, namely the digitalization of IP.
In this paper, we will demonstrate how the pandemic has created new digitalization pressures and exacerbated existing ones, thus accelerating and deepening an already profound evolution in IP management and the importance of IP assets as a whole.
We will also discuss the implications that the COVID-19 pandemic will have on future developments in the sector. As various experts have put it while we were conducting research for The Future of IP: "There is no going back now."