Upcoming Dennemeyer events and webinars
Have a look at our upcoming events and webinars. Meet our colleagues all over the world, listen to interesting speakers and sign up for webinars.

We are looking forward to seeing you!
EVENTS
Meet us at the following events, and do not miss our speaker sessions.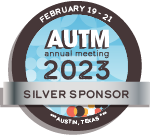 AUTM 2023 Annual Meeting




Austin, TX | February 19-21

, 2023
Attendees: Samantha Farb, Michael Bozzano, and Alex Schleimer
LESANZ Annual Conference 2023




Geelong, Australia |

March 8-10, 2023
An annual flagship event of LESANZ, focussing on local and international current issues facing IP Managers, Lawyers, Business Development and Licensing Practitioners.

We look forward to meeting you at our booth.
Attendee: Paul Robu, Business Development Manager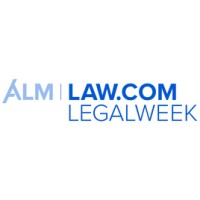 Legalweek




New York, NY | March 20-23

, 2023
Attendees: Doug Monson

Centerforce- IP Strategy Series West Coast




New York |

April 27, 2023
Attendees: TBD

Centerforce- IP Strategy Series East Coast




Silicon Valley |

May 11, 2023
Attendees: TBD

WTR Live




New York, NY |

September 27-28, 2023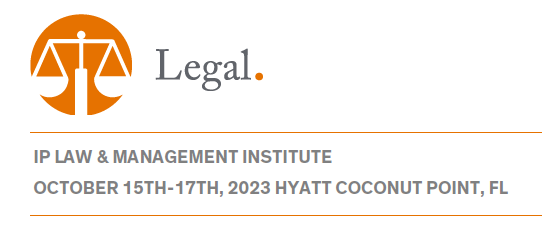 IPMI




Coconut Point, FL |

October 15-17, 2023
Are you ready for the sunrise period? Preparing for Unitary Patent & UPC

The three-month sunrise period preceding the entry into force of the Unitary Patent and Unified Patent Court (UPC) is planned for March 2023 and provides a cushion to prepare for this significant change. In this webinar, our experts give you more insights about your options:
What we discussed
Overview of the upcoming changes the UPC brings

Presentation of how Dennmeyer can support you

Answers to questions asked by livewebinar participants
Patent Analysis:
A step-by-step approach for business-relevant insights

Understanding your own and 3rd party patent portfolios is essential for good strategic IP management. The analysis of large patent portfolios requires different approaches compared to legal attorney opinions provided for a limited number of cases only.
What we discussed
Why is patent portfolio analysis key?

Stepwise approach – a journey from observations to business insights

Landscaping

Advanced analytics

True insights & benchmarks
How Intellectual Property contributes to your sustainability goals

Find out how to make IP a sustainability driver in your organization, get new leverage in raising IP awareness based on the importance of sustainability and learn how to raise your IP's value by emphasizing its impact.
What we discussed
What is sustainability? How does IP contribute to it?

How to foster sustainable innovations

How to shape a sustainable IP portfolio

How to run a sustainable IP organization

How to maximize IP value through sustainability

Want to learn more?
Explore our Dennemeyer PODCAST
Future IP management: a story of IP transformation

with Aron Dag Schermaul, General Counsel at tesa and Brigitte Baldi, Senior Manager at Dennemeyer Consulting
Being innovative – and competitive – means never standing still. But breaking old habits and adapting to new processes and technologies can seem like an added burden. The truth is another story: An IP transformation project can be faster – and easier – than you might expect. Join us for a first-hand account of how to shake up your IP function and the impact it can have on the future of your IP management.