Are you ready for the sunrise period?
The three-month sunrise period preceding the entry into force of the Unitary Patent (UP) / Unified Patent Court (UPC) is planned for March 2023 and provides a cushion to prepare for this significant change.
Our Dennemeyer experts gave their insights about your options

, followed by a Q&A session.
An overview of the background of the upcoming changes with UPC

How we can support you

Q&A session with our experts
UP / EPV App -

Quick and intuitive processes.
Effortlessly obtain a cost estimate and place your order to Dennemeyer for EP validation, a unitary effect request (including the requested translation) and / or an opt-out (individual opt-outs only).
What is the mandate for? Does the client of a law firm need to have it signed by their customers?
The mandate contains the consent and signature of the applicant / patent proprietor / SPC holder. In the mandate, it is declared that each applicant / proprietor / SPC holder of each patent / application / SPC listed in the document is legally entitled to be registered as the applicant / proprietor / SPC holder pursuant to Rule 5.3(e) RoP-UPC.

Even if a mandate is not necessary when the representative possesses a certification that complies with Art. 48 UPCA, the mandate that we prepare also integrates such a declaration with the signature and consent of the applicant / patent proprietor / SPC holder. Any third party might invalidate opt-out application forms if they do not contain the mandate signed by all parties, even if the opt-out has been acknowledged by the UPC Registry. Therefore, the client of a law firm needs to have this signed by their customers.

Should we only opt out cases that will likely still be active seven years from now?
An opt-out can be completed for each European Patent (EP) application (after publication) and for each granted EP. It does not matter how long the patent will be in force. In principle, lapsed patents can also be opted-out. As a matter of fact, litigation actions and especially damage compensation can be retroactive.
Does an opt-out request require unanimity from all owners of an EP?
Would a majority of owners suffice, or can any individual owner make the request?
The opt-out request needs unanimity from all the patent owners. This is declared within the mandate.
Do you need power of attorney to file opt-outs?
We do not require a classic power of attorney (PoA) for the opt-out. We need a mandate signed by the patent proprietor(s) / applicant(s) and an engagement letter signed by the client (who could be different from the patent proprietor(s) / applicant(s)).
What happens if a UP is revoked? Does an EP / national patent for the same subject matter survive?
Here, we assume that a patent proprietor has a UP in addition to one or more patents validated in countries not part of the UPC system, e.g., Poland. If the UP is revoked, then the EP / national patent still survives unless an invalidity action is successful before the relevant national court.
Will the classic EP go away eventually?
The classic EP system will always remain. As a matter of fact, even if all the EU Member States join the UPC system, the classic EP will still be available for non-EU countries (the United Kingdom, China, Norway, etc.). Also, if a company is only interested in one or two EU countries, e.g., Germany and Italy, it could be more economical to use the classic validation system in these two countries rather than the UP route.
The only issue is that in the future (after the transitional period of 7+7 years), the opt-out will no longer be possible, and the UPC will have exclusive jurisdiction over all EPs in participating Member States.
Will it be possible to file a request to delay a decision to grant from January 1, 2023?
According to the EPO, the two transitional measures (early request for unitary effect and request for delay in issuing a decision to grant) will be available from January 1, 2023 – that is, before the start date of the sunrise period (March 1, 2023). This will be maintained even with a further postponement of the official start of the UPC system.
Can a UP be opted-out of the UPC?
A UP can never be opted-out of the UPC.
Which granted patents benefit from the opt-out option? Can a patent granted five years ago be changed into a UP?
Every granted patent can be opted-out. However, it is not possible to convert a classic EP into a UP. After a common (classic) examination procedure before the EPO and upon receiving the intention to grant, the applicant can decide to use the EP-validation option and / or take the new UP path.
Will annuities for a UP be significantly higher?
The advantage of a UP is to have a single renewal fee paid before the EPO as opposed to several national renewal fees for different countries. Of course, this applies only to those EU Member States participating in the UPC system. It was agreed that this single fee would correspond to the sum of the national renewal fees in the top four patenting jurisdictions. In other words, a UP represents a cost saving if the patent proprietor would have validated in five or more countries.
Dr. Mathieu Buchkremer

(

SPEAKER)
Dr. Mathieu Buchkremer joined Dennemeyer & Associates in Luxembourg as a patent engineer in the fields of mechanics, electronics, and software inventions. In addition to extensive experience with drafting and patentability opinions for several companies established in Europe, Asia, and the United States. Mathieu specializes in optimizing international filing and prosecution strategies before the patent offices.
Active in the field of Industrial Property since 2015 and having worked previously with and for different French and Belgian IP law firms, Mathieu regularly supports start-ups in their first development steps. He also advises small and medium-sized enterprises as well as universities and research institutes in their efforts to build up valuable Intellectual Property assets.
If you have any questions, do not hesitate to contact Dr. Mathieu Buchkremer at mbuchkremer@dennemeyer-law.com. You can also reach out to him via LinkedIn.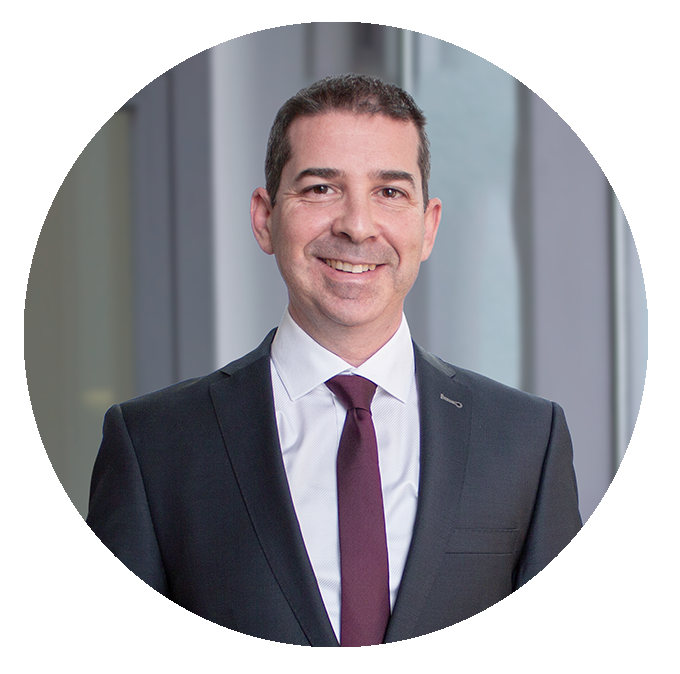 Dr. Massimo Galluppi

(

SPEAKER)
In addition to obtaining the qualification as a European and Italian patent attorney, Massimo also held a Diploma in patent litigation in Europe at the EPI-CEIPI in Strasbourg. Massimo also completed with success an advanced course on Intellectual Property Management at the WIPO Academy. Massimo has a large experience with drafting, prosecution and strategic portfolio advice. Also, Massimo has worked on oppositions before the EPO and patent litigation before the Italian Court.

Before joining Dennemeyer & Associates, Massimo spent several years working as an of counsel Patent Attorney for different IP firms located in Germany and Italy handling national and international clients in different fields of technology.
If you have any questions, please contact Dr. Massimo Galluppi at mgalluppi@dennemeyer-law.com. You can also reach out to him via LinkedIn.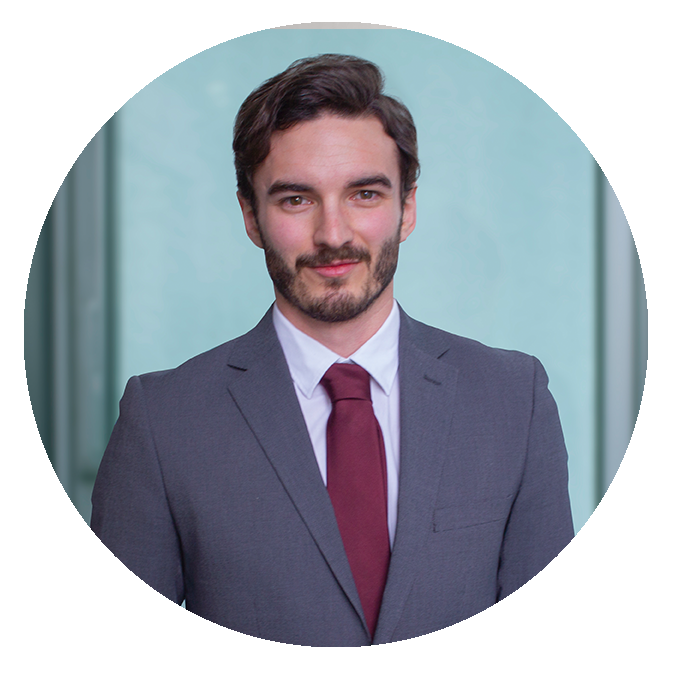 Damien Sabathié

(SPEAKER)
Damien Sabathié is our Commercial Product Manager. Located in Munich for more than 6 years and with a background in law, Damien has previously studied or practiced in Paris, Budapest, Maastricht and Strasbourg where he obtained his two LL.M. from the Center for international Intellectual Property Studies (CEIPI).

With a wealth of experience in the International Relations department of the EPO as well as in an international law firm as an IP/IT lawyer, Damien is now in charge of developing new products and services at Dennemeyer & Associates as well as supporting the marketing and sales teams in promoting legal services.

Damien is active in the field of Industrial Property since 2015.
If you have any questions, please contact Damien Sabathié at dsabathie@dennemeyer-law.com. You can also reach out to him via LinkedIn.

Key to IP
Let's talk about

Intellectual Property
Listen to a lively podcast episode about
Unitary Patents and the UPC
with
Dr. Anthony Carlick, European Patent Attorney and Chartered Patent Attorney (UK) at Dennemeyer & Associates, and James Denner, Business Development Manager at the Dennemeyer Group.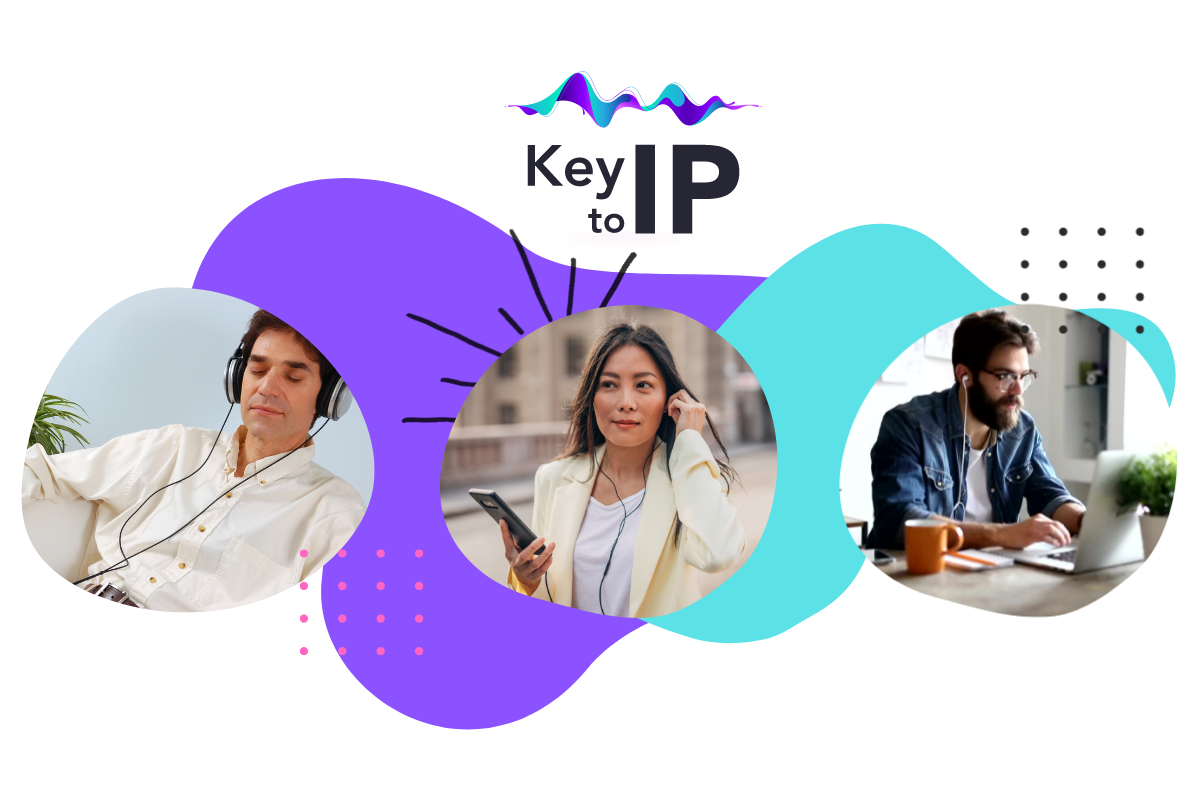 The long-awaited Unitary Patent and Unified Patent Court are just around the corner and promise to revolutionize the innovation scene in the EU.
On the runup to launch, patent owners and applicants need to consider all the options available to them and take immediate action to fulfill their filing strategies.
Discover the opportunities and challenges surrounding this groundbreaking development!
Head to our podcast page

and discover many more exciting topics around patents, trademarks, copyrights and designs.