Intellectual Property software for
Corporations & Universities with R&D focus
Mass create accurate IP records & filing letters in a few clicks

R&D platform with invention disclosure workflows & seamless document handover to the IP department

Manage agreements, licenses, litigations and other disputes

In-depth analysis and meaningful dashboards for data driven decision making
Learn how you can reduce administrative time with seamless collaboration and insightful reporting tools during a free demo!
Covering the entire IP lifecycle


in one system
Country Law engine & automatic due date calculation
Time saving seamless exchange between R&D and IP team
Efficient collaboration with outside counsels, partners & licensees
Integrated reporting & dashboard builder for
in-depth analysis
Developed based on hands-on IP management experience since 1962
As Dennemeyer we are for almost 60 years successfully providing a comprehensive set of Intellectual Property management services to various customers from any industry from all over the world. Our IP software suite has grown over the years carefully considering our customer's needs in the process of digitalization and automation.
Furthermore our software provides our customers with a seamless integration of many of our IP services such as our IP maintenance service for renewals & annuities.
Your digital innovation office suite
A comprehensive Intellectual Property Management Software

User-friendly software with modules for all asset types and numerous customization options
Modules for any IP asset type, recordals, reclassifications, prior art and more

Custom structure to organize your IP records per business line, product line and more

Integrated wizards to mass-create IP records for all conventions & jurisdictions

Matter management for agreements, oppositions, litigations and other disputes

Document library, contact registry and powerful search & reporting tools
> Free live demo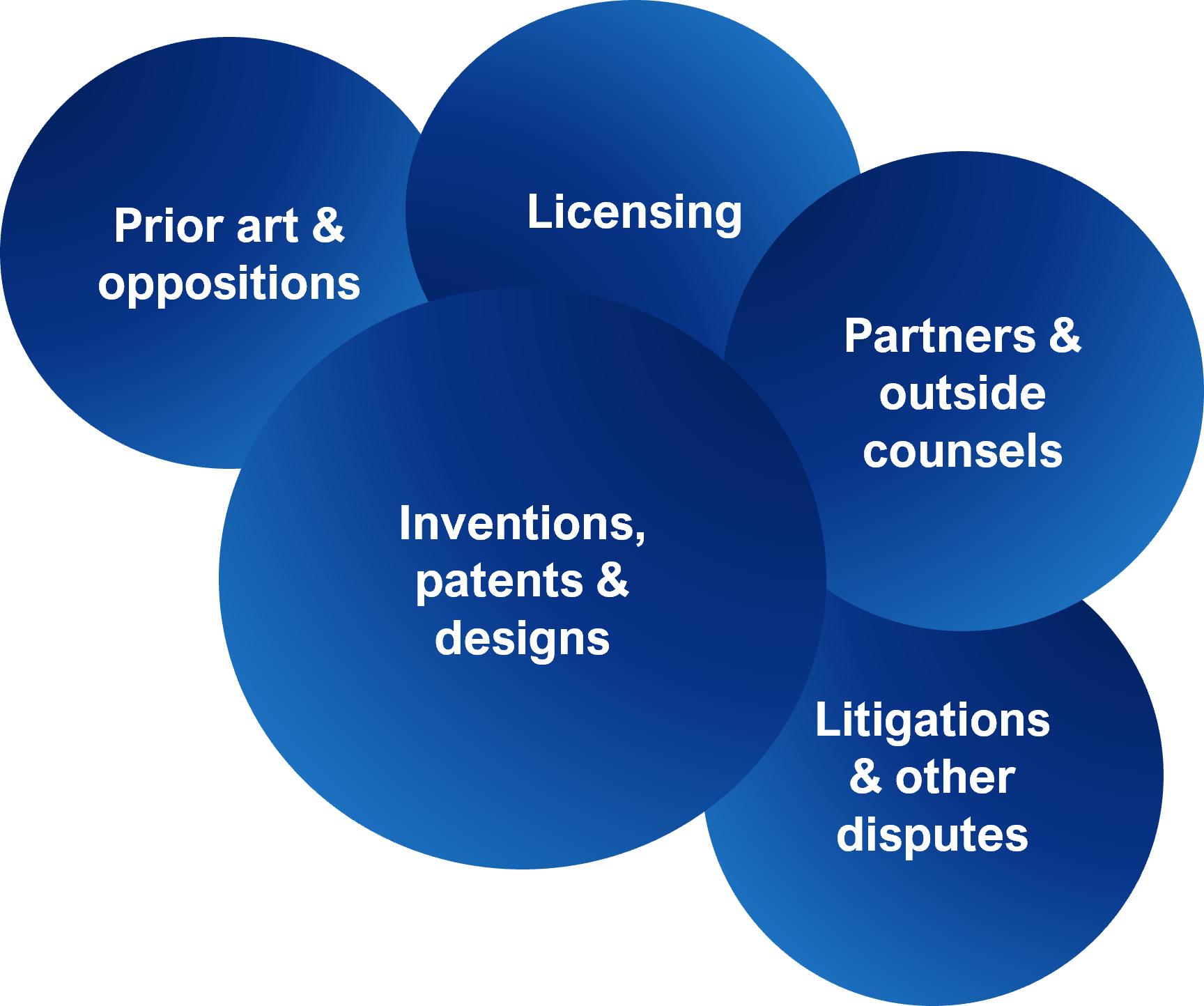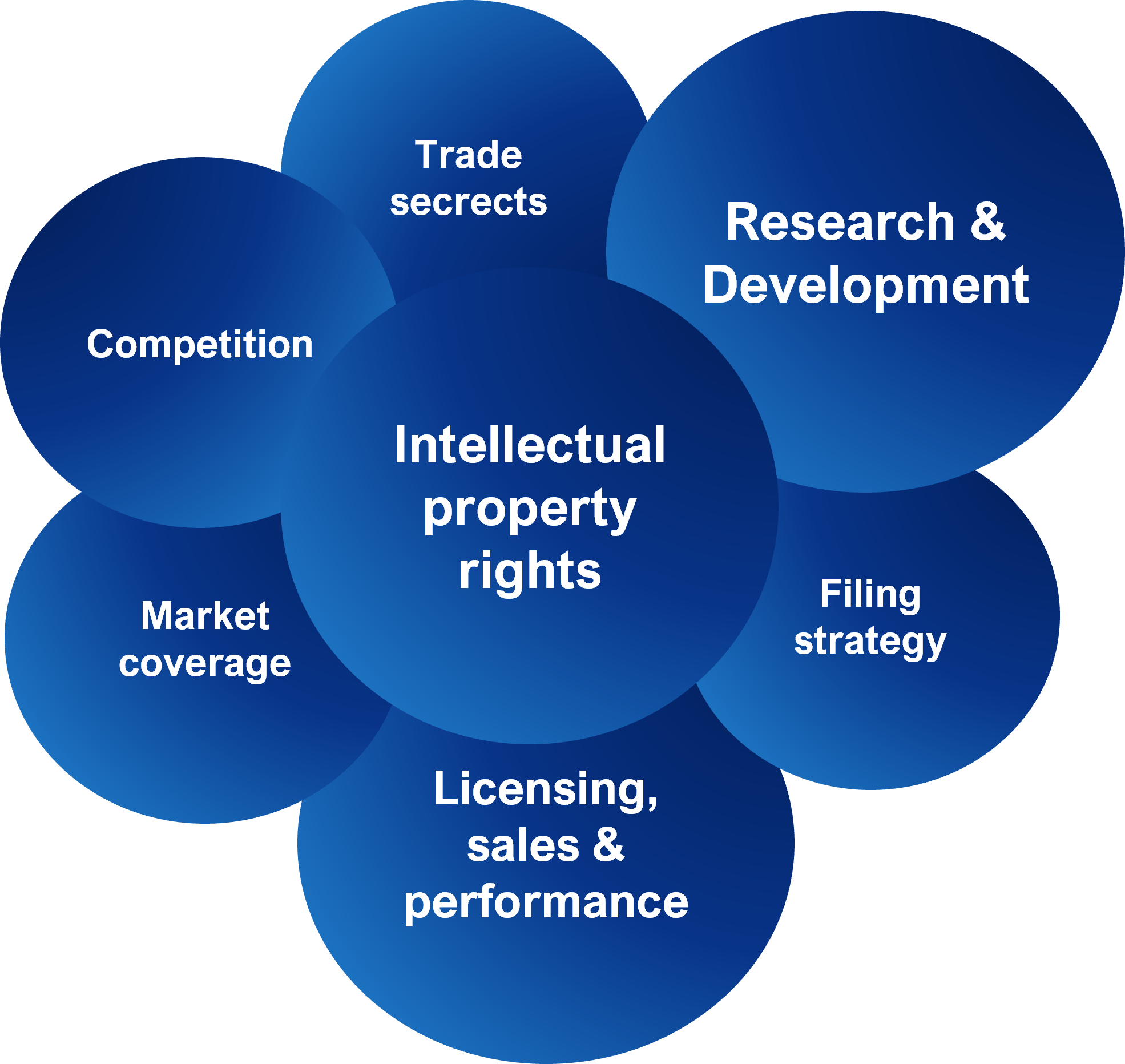 Bringing research, invention & IP right protection together

To-do lists, fast docketing and reminders for timely anticipation of upcoming tasks
Secure R&D platform - m

obile ready to note new ideas anytime from anywhere

Integrated prior art search powered by Octimine's AI based patent search engine

Invention status dashboards for each inventor

Custom invention disclosure workflows, task & meeting organizer

On-click handover of disclosed inventions and all documents to the IP management system

Detailed inventor remuneration calculation supporting German Law
> Free live demo
Ensuring highest data accuracy and on-time task anticipation

To-do lists, fast docketing and reminders for timely anticipation of upcoming tasks
Task & due-date manager and diary view for each asset

Data accuracy check & rectification with PTO data audits

Cost tracking, invoicing & ordering features

Workflows ensuring smooth processes when collaborating on documents

Automatic due date calculation based on the latest IP country law rules
> Free live demo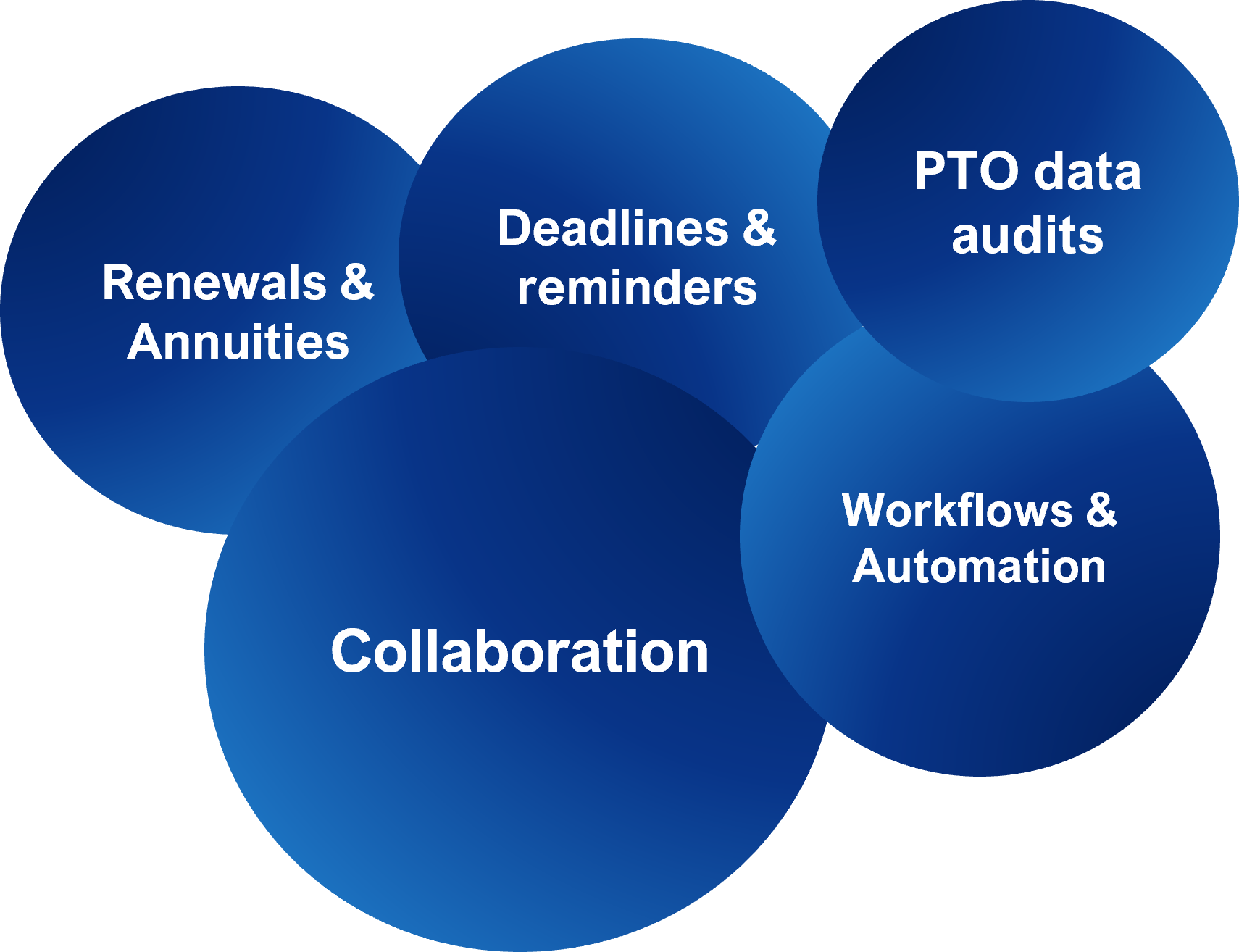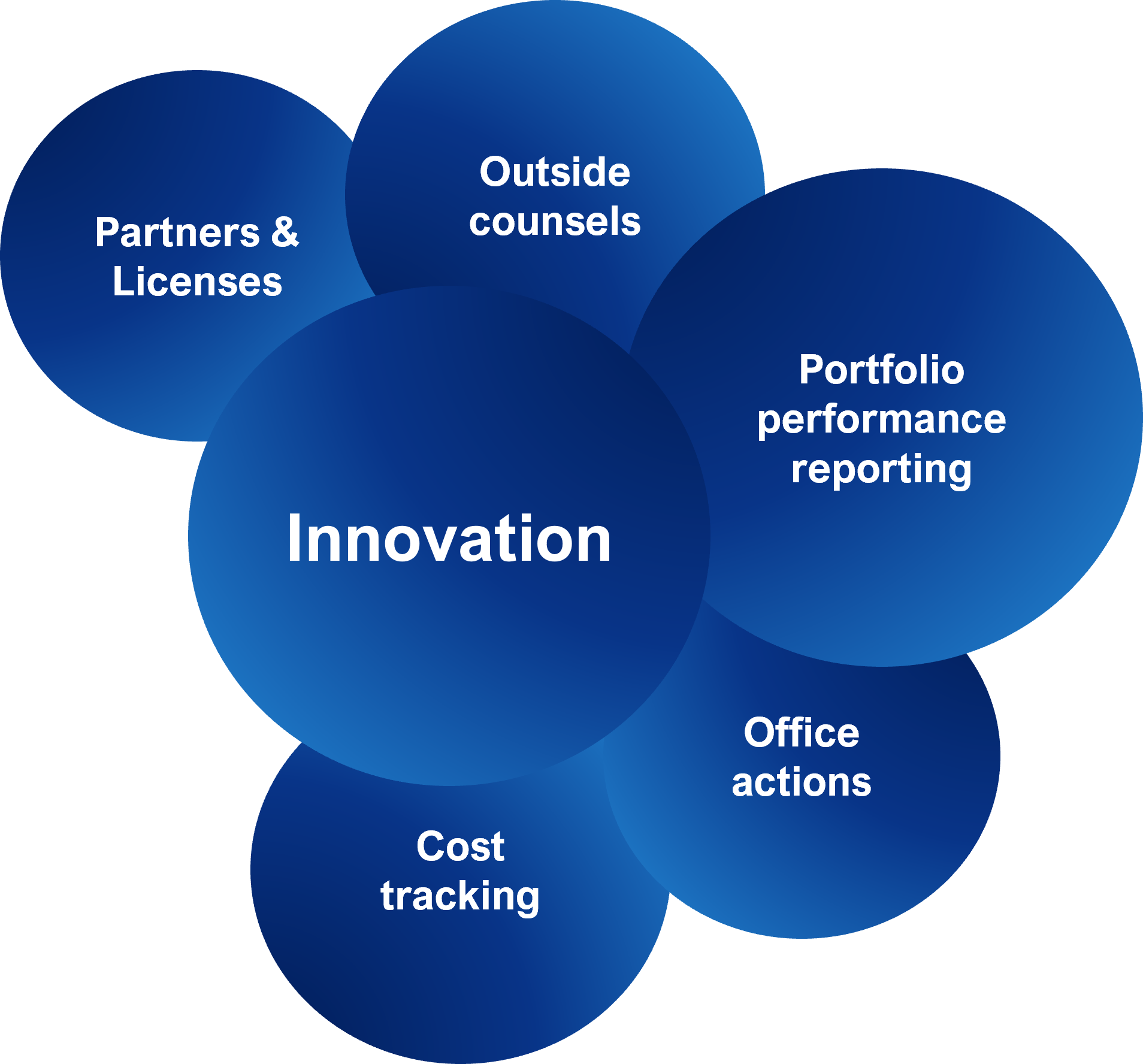 Saving administrative time with correspondence automation

Custom templates in your organization's design for professional letter and e-mail generation
Smart inbox dispatching incoming correspondence and files automatically to the correct assets

Live read-only access for outside counsels, with document repository and status update dashboards

Dashboards enabling data-driven decision making & interactive reporting
> Free live demo
An intuitive user interface
With numerous options to personalize the workspace for each team member individually
Our solutions for Corporations and Universities
with R&D focus
DIAMS iQ
Your fully customized digital IP office
Our complete Intellectual Property management suite for large portfolios and global players looking for a central IP office system.
Digital portfolio with PTO audit, prior art library and more

Extensive document library & CRM


Task manager & automatic maintenance due date calculation (country law engine)

Custom mailing templates & mass-mailings

Cost tracking, invoicing & ordering

Document workflows & process automation

Powerful reporting & search engine tools

Custom matter management
DIAMS

Invent
The innovation portal for R&D teams
A dedicated secure platform for your R&D personnel for all their ideas, successes and invention disclosure processes
Custom workflows, approval & review rules

Form builder for custom assessment cycle questionnaires

Digital invention handover to DIAMS iQ

E-mail notifications

Task & meeting scheduler

Dashboards & reports (XLS, PDF, HTML)

AI based prior art search powered by Octimine

Inventor remuneration calculation
DIAMS iQ
Extensions to collaborate with externals
Perfect your IP management solution with useful extensions for a seamless collaboration with contacts outside of your law firm
DIAMS Direct
Portal for outside counsels with read-only portfolio status view, dashboards & digital document repository
DIAMS Collaborate
Secure online file exchange with externals & smart inbox, auto-dispatching files to the correct assets
DIAMS Analytics
Custom dashboard builder for in-depth KPI tracking, cost analysis, strategy performance, lifecycle & market coverage status

"DIAMS iQ is a fantastic product. It provides an invaluable system to manage intellectual property practices and patent practices. It includes the key features requiring to manage and prosecute patents and also include many advanced features to help process applications. After sales support is great and are extremely quick to correct any issues. DIAMS IQ is a very flexible system and I would highly recommend this software."
Anthony Alder
Alder IP - Patent Attorneys and Solicitors